About the café
Debs Tea Garden - should really be known as the 'accidental' café! 
The intention of the café was only to sell cups of tea to the groups of people visiting our small arms museum.  One sunny October weekend in 2018 we opened the un-finished café for a trial-run to see what was needed to finish the works over the Winter period. By popular demand we stayed open and the café continues to expand to this day. 
We have moved on from selling cups of tea and now have an extensive drinks menu. I was well known for my English cake baking and was encouraged to sell them in the café.  Now I have a selection of English cakes baked in the early hours before the café opens.  We also offer cakes to order for take-away.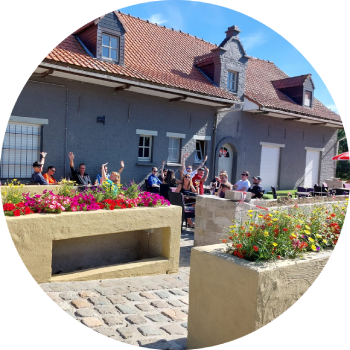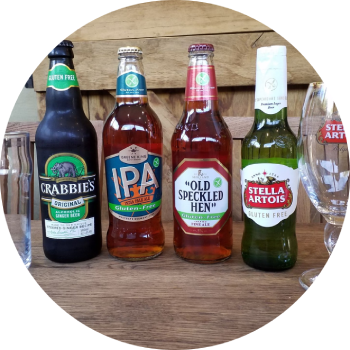 We have a very good selection of top quality Belgian and British beers, Heuvelland wines and Deb's homemade Picon - we are constantly being told it's the best in the region - maybe it's because of our secret English ingredient!  We also have a wide range of soft drinks and a great choice of teas and coffees too.
You can cool down with some delicious homemade lemonade - made the traditional English way using Grandma's recipe! or why not try one of our many other fresh drinks, we stock a good range of Franklin & Sons lemonades and tonics. We also have a great selection of OLA ice-creams during the Summer months.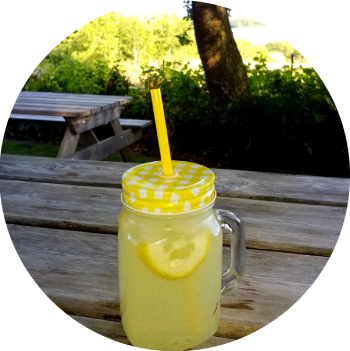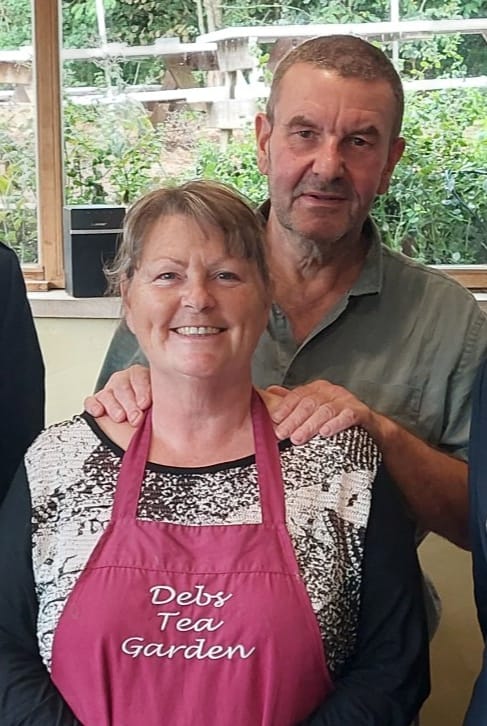 Open from 11.00am every weekend and Public Holidays. During school holidays we are open every day except Monday, Tuesday and Wednesday.
See you soon Debs x
Contact us
Address
Debs Tea Garden
Godtschalckstraat 36
8951 Dranouter
Belgium
Phone
+32 499 719 799
Email
debbie@bbcfm.be
Opening hours
Saturdays and Sundays: from 1100hrs
Week days: by appointment only for groups +12 people